Ah Dolphin Beam...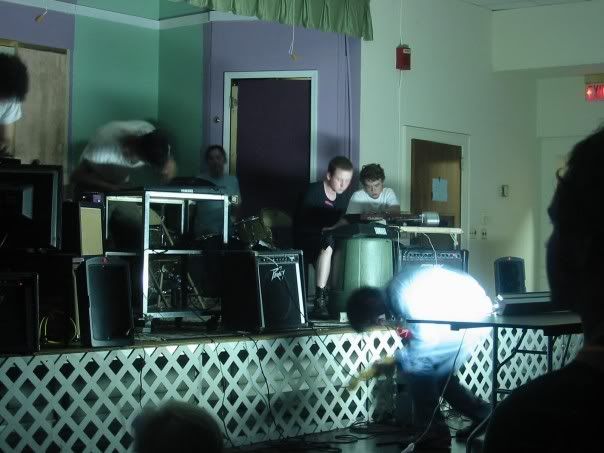 Those were the days.
We were so young and full of energy, it feels like it all happened a year or two ago... and yet it DID!!!!
Okay Dolphin Beam was founded in one way or another by: Colin Alexander, James Chapman, Ben Collins (me), Jon Lynn and Kevin Phillips. We used to play a lot of shows and it was fun and crazy. It was all improvised, as you will certainly be able to hear.
We haven't played in a while but in total I think we did like ten or so albums, a couple of them lost forever. This record was toward the end of our time being productive as a live band and the start of time as more of an album band.
Playing on this record are:
Colin Alexander: playing mostly clarinet, I think some percussion and probably some keyboards
Jon Lynn: Singing lead, playing mostly organ, and maybe percussion and he might even play clarinet at some point.
Kevin Phillips: playing the more strummed guitar stuff and percussion
Ben Collins: playing the more lead-ish guitar, recorder, some percussion, backing vocals, and keyboard at some point.
Colin recorded and mixed it
Tracks:
1. Here comes the fog
2. Ride the sky
3. The Dolphin rides again
4. The Hero's journey
Maybe one day The Dolphin truly will ride again... until that day we will console ourselves with glorious abstract, improv folk-pop of this album.
Download it
here