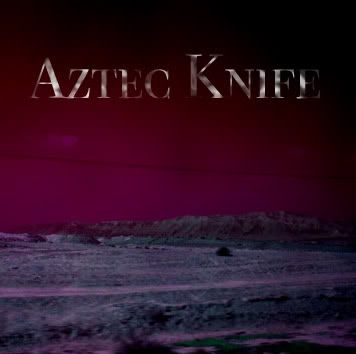 This has taken way to long to be posted and I'm sorry. At this moment I cannot recall the date this was recorded although I will figure it out when Jess gets home from work... I only remember that it was a very rainy day and that it was recorded in Joseph's old studio space in the house Jessica's family used to live in. At this point the house had been sold and was empty, but the studio was still there so we got in and recorded for an hour. My guess is maybe November 2008?
Correction: Jess just called and she says it was July 2008, that was a long time ago...
Anyhow, this is Wesley Jessica and myself playing loud, electric, improv stuff. Basically Cat People with Wesley added on bass, and a wonderful addition he is.
I dig this stuff, I listen to a lot of stuff like this, in fact if you wanted to you could mock me for this record being basically a showcase of how badly I wish I was Matthew Bower. But if yr like me and you love that kind of Skullflower, Fushitsusha, free type stuff then maybe you can dig this too.
Really, I think I love this album because it's me getting to play loud music with two of my favorite musicians on this planet. And I guess it does get me a little wistful about the fact that Jess and I now live on the other side of the country, making it impossible to have this trio play together regularly. One day I'm sure we'll have a documented reunion, but for now there's this record.
Ben: Guitar
Jess: Drums
Wesley: Bass
Download it
HERE