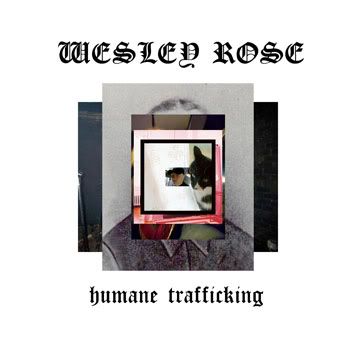 This is Wesley's forth album. If you don't know anything about the guy look up his older posts and learn something. I've talked him up a lot, he's one of my favorite musicians and one of my favorite people. This albums are slowly revealing the musical powers he has at his disposal, and it's just my opinion but I think he has a great deal that we haven't yet seen. After all he is the drummer in Figurants and really did anyone see that coming?
Seriously though this album is good. It's more organic, less power electronics. That old acoustic guitar shows up, which is great. It's mellow noise, you could listen to it before bed (I am doing this right now). My powers of description fail me, and I can only say that you should listen to this. If this blog existed only to support Welsey's albums it would be worth it to me.
I should say that I promised to post this album a while back and it took some time to do so. What can I say other than that I got married and moved across the country? At any rate partly due to the delay and partly because we love him so much, Jess and I each contributed to this release: she in the form of the video below and me in the form of a bonus remix track at the end of the record.
U.H.I.D. Wesley Rose from Jessica Collins on Vimeo.
But other than that, all sounds by Wesley Rose.
Download
HERE