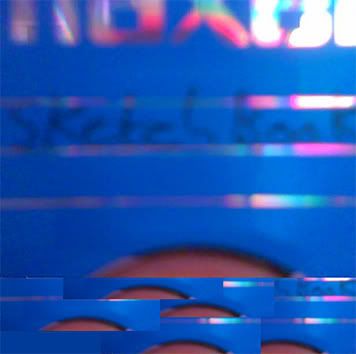 As often seems to happen to people who record music, today I came across a box of tapes that I had not seen in a while. It contained mainly tapes of weird stuff that was recorded three and four, sometimes even five, years ago.
As to be expected, some of this stuff is so embarrassing I dare not even speak of it, but some of it is surprising to me.
This tape was the first one I made when I purchased my tascam four-track back in 2004. It is an odd collection of random stuff I recorded. As far as I can remember I am playing all of it with the exception of the viola at end which was played by my friend (and former member of the now defunct band "I Would Set Myself on Fire for you") Lindsey Harbour.
I am pleased with the discovery of this tape and if you listen to it I hope that you will be as well.
download
Post Script: I will likely continue with a few more of these "Archival" posts. I have some other stuff from 2003 and 2004. Expect at least "Dixieland Teenbeat Spiritual Waltz" the dueling organ record Travis Knowles and I did, and probably the "last tape" from Homeless Joe Navarro, the dead free-folk, stoner improv band I was in during my freshman year in Savannah.