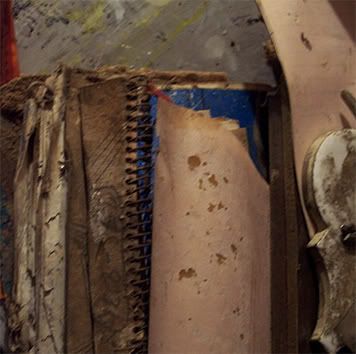 I had briefly forgotten about this one. I think this is from October 2007, it was recorded at TK's parents' house one afternoon before he went to work. I don't remember too much about what we did, except that I think TK played most of the electric stuff and I played most of the acoustic stuff.
To describe the music I would say that it is fairly dynamic, energetic, noisy, free improv. When TK does this stuff he has this whole rig with keyboards, broken microphones, and a mixer and stuff. So there are a lot of indeterminate electronic sounds, feedback and the like. Also in the room was an old out of tune upright piano, which I played for some of the time. I also seem to have played an acoustic guitar and some bongos.
It is instrumental and largely atonal with aspects of free-jazz and minimalism.
So again: Played by: Travis Knowles and Ben Collins
(cover photo by Travis Knowles)
Enjoy.
Download