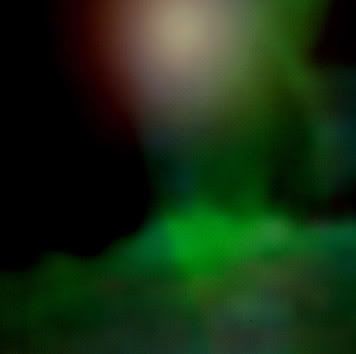 The last time I told you about Jessica's upcoming albums I mentioned the beat-driven BloodLionAngelHouse and the folk collage Daughter of Eve. Well both of those albums are being mixed and mastered at the moment, and soon they will be with us. As I'm sure I've said elsewhere, both of those records are incredible beautiful experiences.
So while she's waiting for her two brilliant albums to be released, what does Jessica do? Why record another brilliant and completely different album and here it is: Black Seas.
So if somehow you are ignorant of Jessica Calleiro's music as Uncle Owen Aunt Beru, then I strongly suggest that you remedy that pathetic state of being and download this, and all of her other albums (two of which are available at Birdsong, a link to which can be found in the links section of this page.) I make it no secret that I think she is one of the best writers of song out there today, totally amazing and not quite like anyone else who has ever made music. However if you need comparisons, I would say that Vashti Bunyan playing with Current 93, commonly comes to mind as a way of describing Jessica'a music.
About this album Jessica offered this:
" I dream of a day when they may rise above the billows to drag down in their reeking talons the remnants of puny, war-exhausted mankind – of a day when the land shall sink, and the dark ocean floor shall ascend universal pandemonium."
~H.P. Lovecraft from the story Dagon~
All songs recorded and played by Jessica Calleiro.
Download it
HERE